Sapporo Art Park
SAPPORO ART PARK symbolizes Sapporo as an artistic and cultural city.
Its purpose is to cultivate unique new culture in Sapporo and create an environment in which the city, the arts, and culture exist in harmony with Sapporo's natural beauty.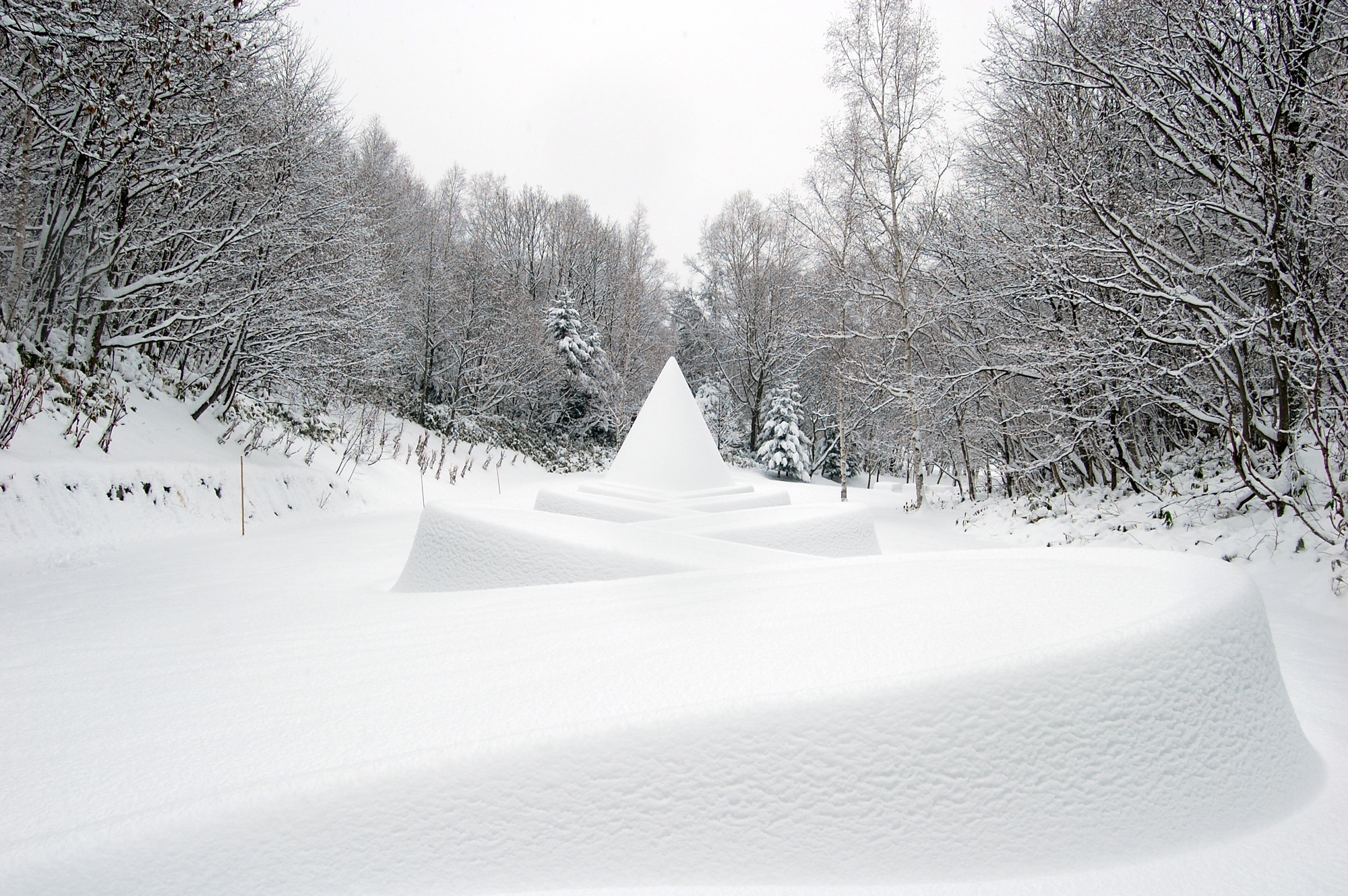 The walking tour of the outdoor art museum in snowshoes during winter is popular.
Sapporo Art Park is a 40 ha site with an art museum, facilities with a variety of experiences you can try with arts and crafts, and vast nature.
2-75, Geijutsunomori, Minami-ku, Sapporo-shi
011-592-5111
9:45 to 17:00 (Open until 17:30 during 6/1-8/31)
* Admission to Sapporo Art Museum and Sapporo
Sculpture Garden ends 30 minutes before closing time.
Open everyday during April 29 to November 3.
Closed on Monday during November 4 to
April 28.
* When a national holiday falls on Monday,
the Art Park will open and close on next day, Tuesday.
* The above are subject to change according to each facilities.
Japanese 

Address
2-75, Geijutsunomori, Minami-ku, Sapporo-shi
Open
9:45 to 17:00 (Open until 17:30 during 6/1-8/31)
* Admission to Sapporo Art Museum and Sapporo
Sculpture Garden ends 30 minutes before closing time.
Closed
Open everyday during April 29 to November 3.
Closed on Monday during November 4 to
April 28.
* When a national holiday falls on Monday,
the Art Park will open and close on next day, Tuesday.
* The above are subject to change according to each facilities.
Fee
Parking
Standard cars: 500 yen /vehicle per time
Oversized vehicles:1,200 yen /vehicle per time
Six-ticket coupon(standard cars):1,000 yen /6 tickets,
Available At: Parking lot tollgate, Sapporo Art Museum, Art Park Center, Craft Studio.
Telephone
011-592-5111
Website
https://artpark.or.jp/en/
Note

*Opening hours vary by weather
Map of surrounding areas